At First Sight meets on the campus of Southern Adventist University, in Collegedale, just east of Chattanooga, TN. The town and Southern's beautiful campus nestle in a small valley separated from Chattanooga by White Oak Mountain Ridge. Even amid the academic buildings, the rural feeling of the valley is calm and peaceful. Even though the campus itself feels isolated, with the city of Chattanooga just over the ridge, all the customary city services are easily accessible. Hotels, restaurants, a major shopping center, the Chattanooga airport and Interstate 75 are all only minutes away.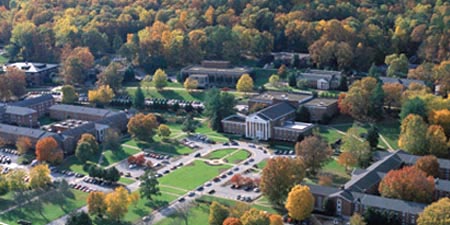 About Southern Adventist University
Southern Adventist University is a conservative, Christian, liberal arts school. Fully accredited, Southern has about 3000 students and offers over 60 majors, with master's degrees available in 9 areas including nursing, education, business, and religion.
The school has a strong music department with fine keyboard, choral, band, and string programs, including a 70 member orchestra. For more information about Southern, have a look at their web site, at www.southern.edu.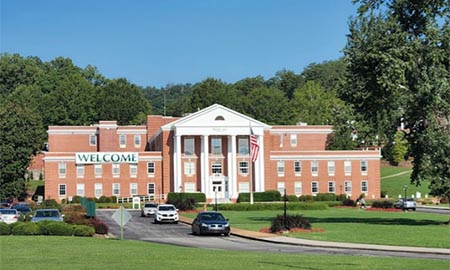 At First Sight takes place in the music building, Mabel Wood Hall. This beautiful facility is well suited to the needs of chamber groups, with multiple rehearsal spaces, a fine 260 seat auditorium perfect for small ensembles, and plenty of individual practice rooms.  At First Sight is grateful for the partnership and support of Southern Adventist University.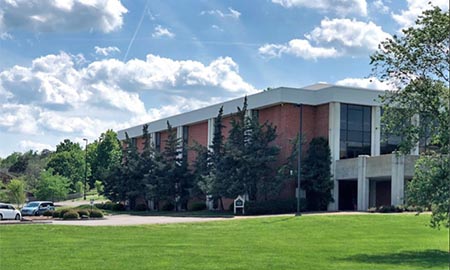 From Interstate 75 Northbound
Take exit #9, and turn right.
Continue through the traffic light onto Apison Pike.  Travel through Collegedale, continue straight at the traffic lights, and follow the road around the bend.
Turn right at the four-way stop onto University Drive.
Turn right at Harmony Lane to Mabel Wood Hall
From Interstate 75 Southbound
Take the Ooltewah exit (#11), turning left onto Lee Highway.
At the second stoplight on Lee Highway, turn right onto Little Debbie Parkway.
When Little Debbie Parkway ends, turn left onto Apison Pike.
Continue on Apison Pike through Collegedale. Go straight at the traffic light and follow the road around the bend.
Turn right at the four-way stop onto University Drive.
Turn right at Harmony Lane to Mabel Wood Hall